1
You are in the right place for a cocooning holiday
à Carnac
Camping Carnac in Morbihan, Southern Brittany
3 star campsite CArnac
Since 1970, the Kérabus campsite has been a quiet family campsite in Carnac, ideal for relaxation and idleness. Ideally located, you will stay 200 m from the world famous megalithic site of Carnac, 1.5 km from the town and 2.5 km from the beach.
On the 2ha site of the 3-star Kerabus campsite, 93 pitches, 23 mobile homes and 1 lodge are available for rent.
2
Just relax,
Everything is planned!
Presentation of the 3 star campsite in Morbihan
Because holidays are sacred! Take advantage of our services, included or optional. At Kérabus, we think of everything because camping should be simple.
We offer a freshly baked bread and pastry service every morning, coffee and soft drinks to take away, a grocery shop, board games and a library corner.
> And to make your stay easier
Barbecue rental
Bicycle hire
Sheet rentals
Laundromat
End of stay cleaning
Hire of fridges
Pets allowed
WIFI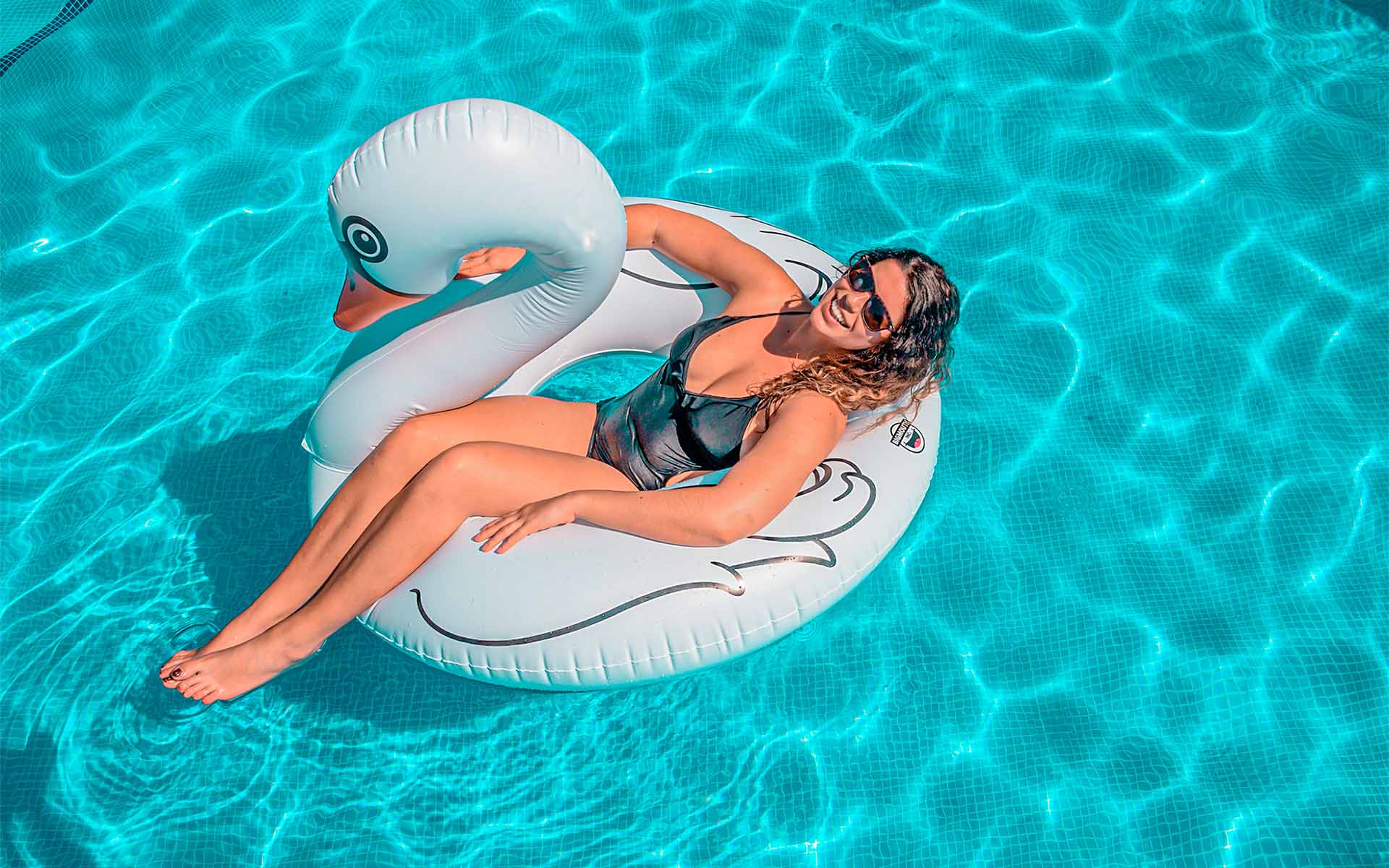 3
Dive in with your family!
Splash!
Camping with swimming pool in South Brittany
Choose between pool and ocean for swimming!
Visit the heated swimming pool with paddling pool from April to enjoy the pleasures of the water! Young and old alike will appreciate its bean shape, which makes it original in addition to the paddling pool. All around, enjoy the benefits of the Breton sun with deckchairs and exotic parasols!
But Carnac is also 5 beautiful beaches to discover, they are the happiness of the whole family for swimming – fishing – water activities (surfing – sailing – paddle – kayaks …).
4
A unique place for,
recharge your batteries!
Our accommodation in the heart of Morbihan
It's up to you to choose your own mobile home or lodge, each with its own adventure at Kérabus
We offer accommodation at the best quality/price ratio: 23 mobile homes for rent of French brands (Rideau, Louisiane AND O'Hara) including 1 PMR (person with reduced mobility) and 1 lodge make up our rental stock. From the smallest model (1 room for 2 people) to the most spacious (3 rooms for 8 people), there is something for everyone.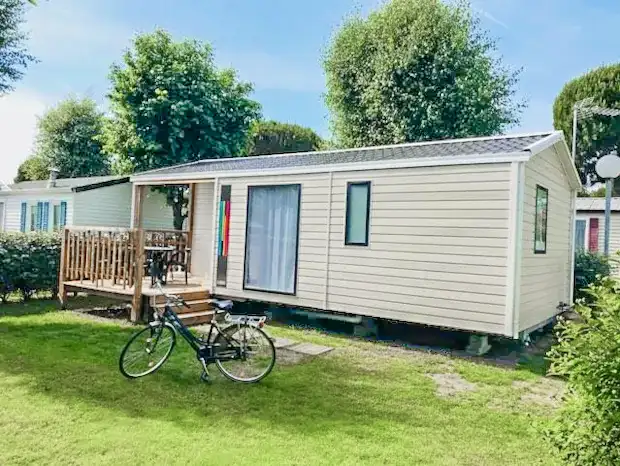 Mobile home 28 to 30 m² – 2 bedrooms – semi-covered or covered terrace – TV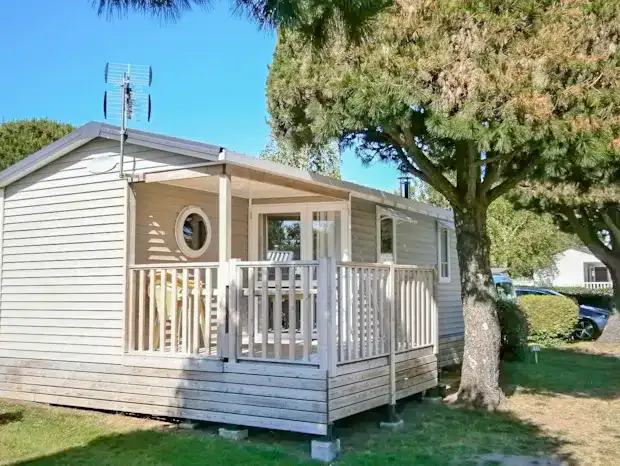 Mobile home 28 m² – 2 bedrooms – semi-covered terrace – TV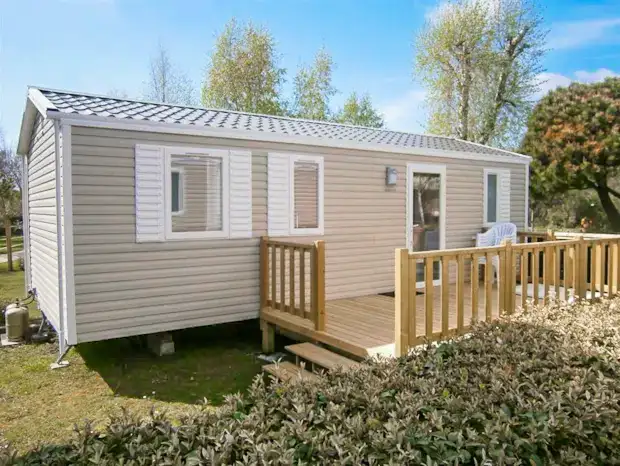 Mobile home 31 m² – 3 bedrooms – wooden terrace – TV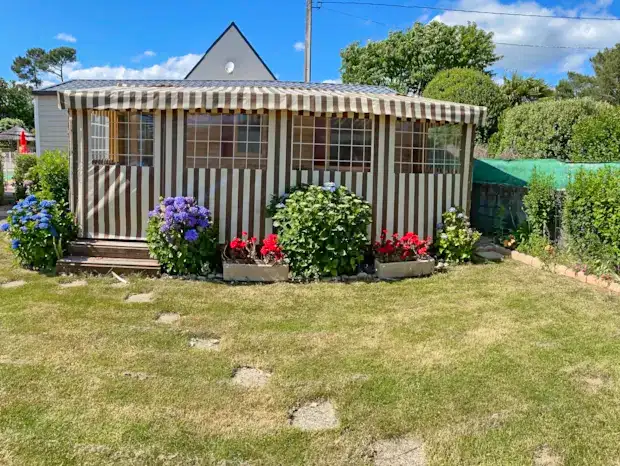 Mobile home 30m² – 3 bedrooms – covered terrace – TV –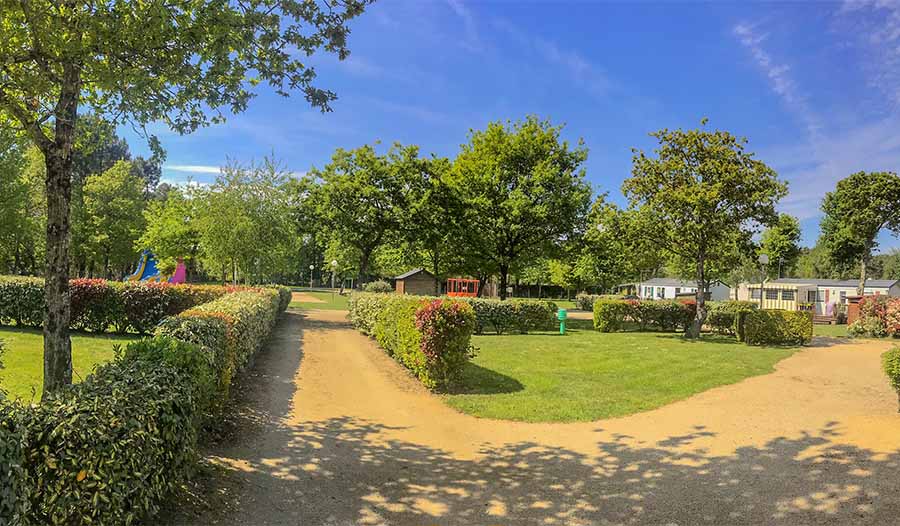 Tent pitch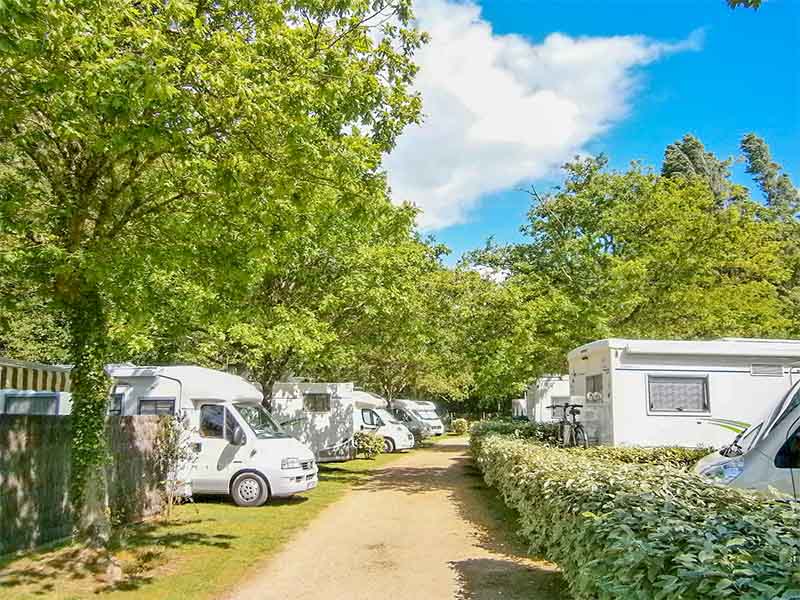 Camping-car pitch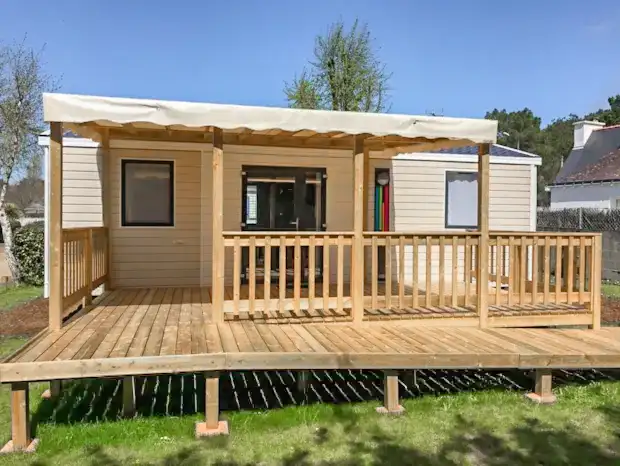 Mobile home PMR 31m² – 2 bedrooms – covered terrace (adapted for people with reduced mobility)…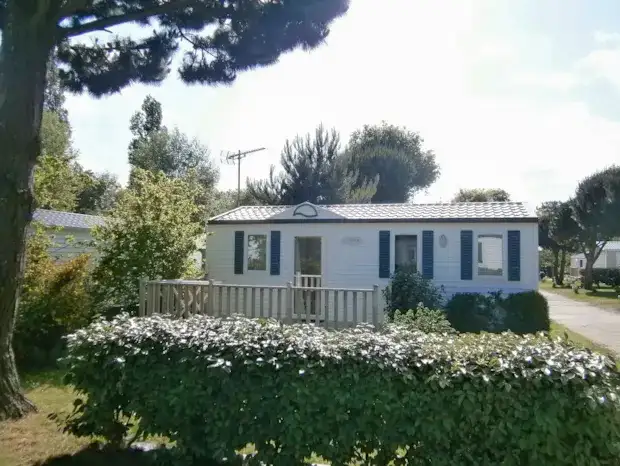 Mobile home 28 to 30 m² – 2 bedrooms – wooden terrace – TV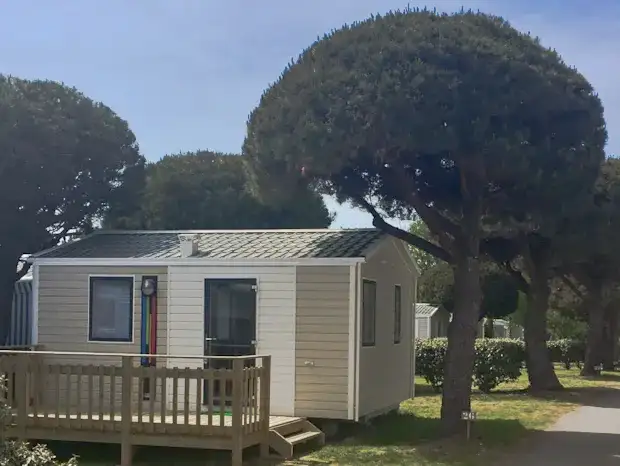 Mobile home 20m² – 1 bedroom – terrace – TV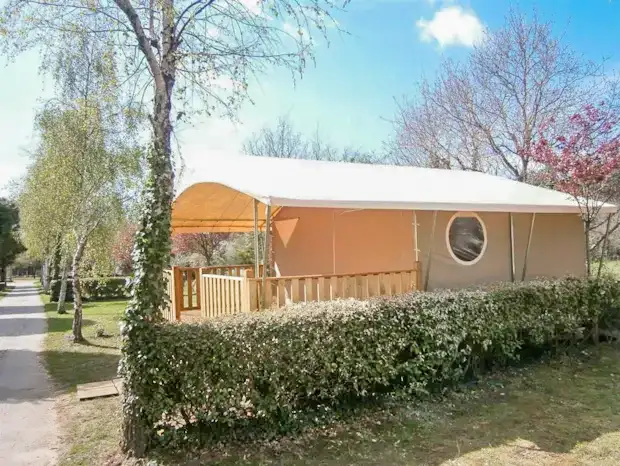 Canvas bungalow Canada / Lodge – covered terrace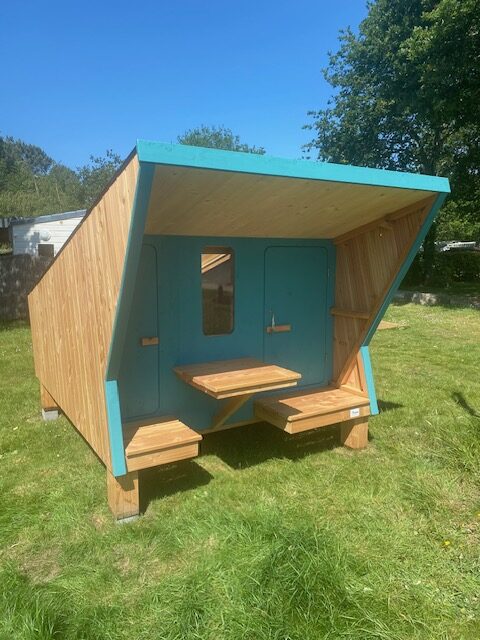 Hut
Recent models installed in 2023, 2019, 2018, 2017 make up the majority of our rental fleet. We strive to offer warm and welcoming accommodation all equipped with a terrace and TV (free) and wifi access as well as spacious pitches for rent.
We focus on quality, and make cleanliness our priority for the well-being of our guests.
5
Brittany
at your fingertips
Discover Brittany from the campsite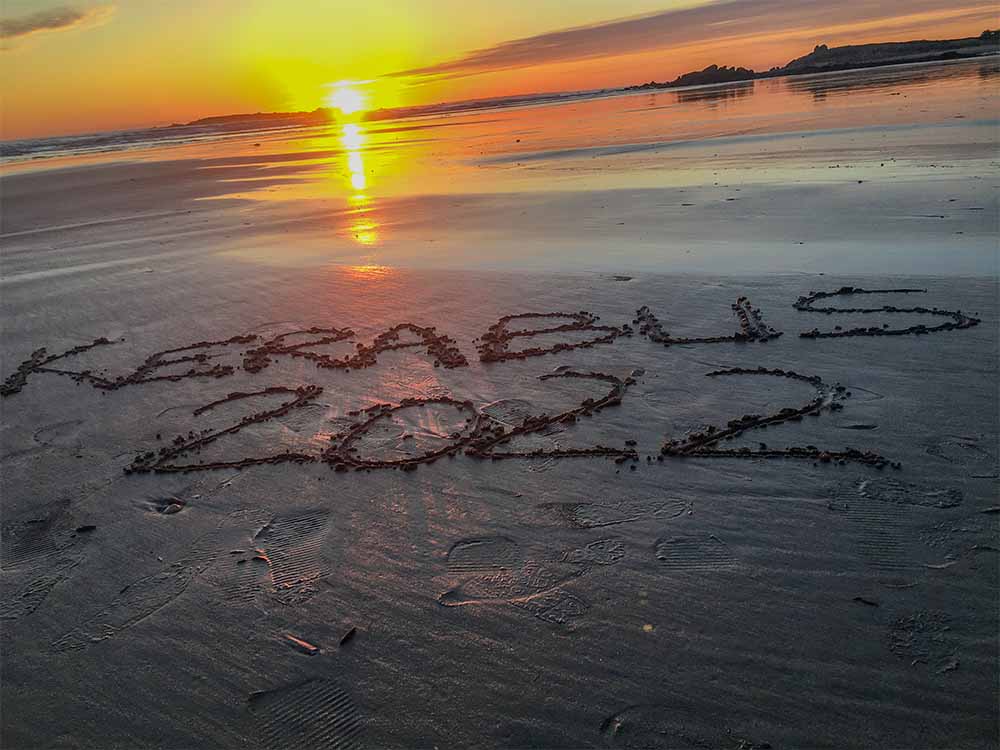 A great campsite! Perfectly situated, just behind the alignments that have made the reputation of Carnac. The family who run this very nice place are very welcoming, dynamic and attentive. The sanitary facilities are impeccable as well as the […]..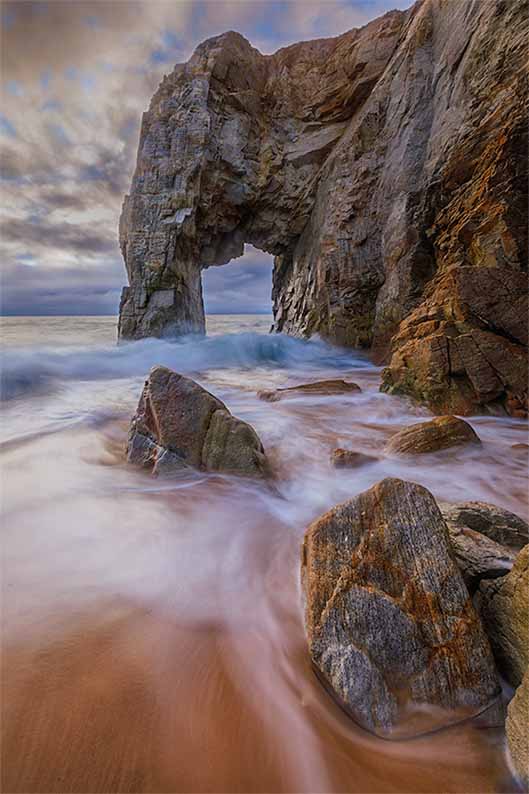 A warm and friendly welcome from the owners, a quiet and very well maintained campsite. The swimming pool is big enough for children and adults to feel comfortable. The children's club is a very good idea… Our little girls loved it. We will[…]..

Very good stay. The welcome is exceptional, the place very quiet and well shaded. The only drawback is that the campsite closes at 11pm, it is impossible to get in even 15 minutes after this time, it would be better to put it at 00:00. This is[…]..