Our commitment to quality Camping Bretagne

Three star quality campsite in Carnac
The Kerabus 3-star campsite has been awarded the Camping Qualité label since 2017, which ensures that you will have a good holiday, it is the only official quality label for campsites. Regularly checked by mystery shoppers, it assures you that the services we offer are of high quality and meet 6 commitments:
A warm welcome
Impeccable cleanliness
Accurate and truthful information
A well-kept private location
A valued and respected environment
An asserted eco-responsibility
Our 6 commitments to quality camping in Morbihan
Personalized welcome
We offer a warm and personal welcome to all our clients; our small structure allows us to be closer to our guests, more available and more attentive to their needs. Our aim is to make your stay as pleasant and stress-free as possible. Each holidaymaker becomes a member of the Kerabus family!
Spotlessly clean campsite
Even more so today than in the past, we make every effort to keep the premises very clean (sanitary facilities and common areas), several times a day the common areas are cleaned. Each time a guest leaves a mobile home, the house is cleaned so when you are given the keys, we are sure you will find a clean mobile home. For the pitches and the environment of the campsite, you will find a well-tended vegetation, throughout the opening period of camping Kérabus in Carnac. Hygiene, comfort and safety are the key elements to ensure a good camping experience.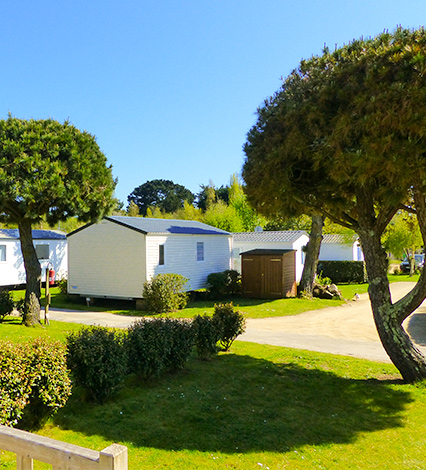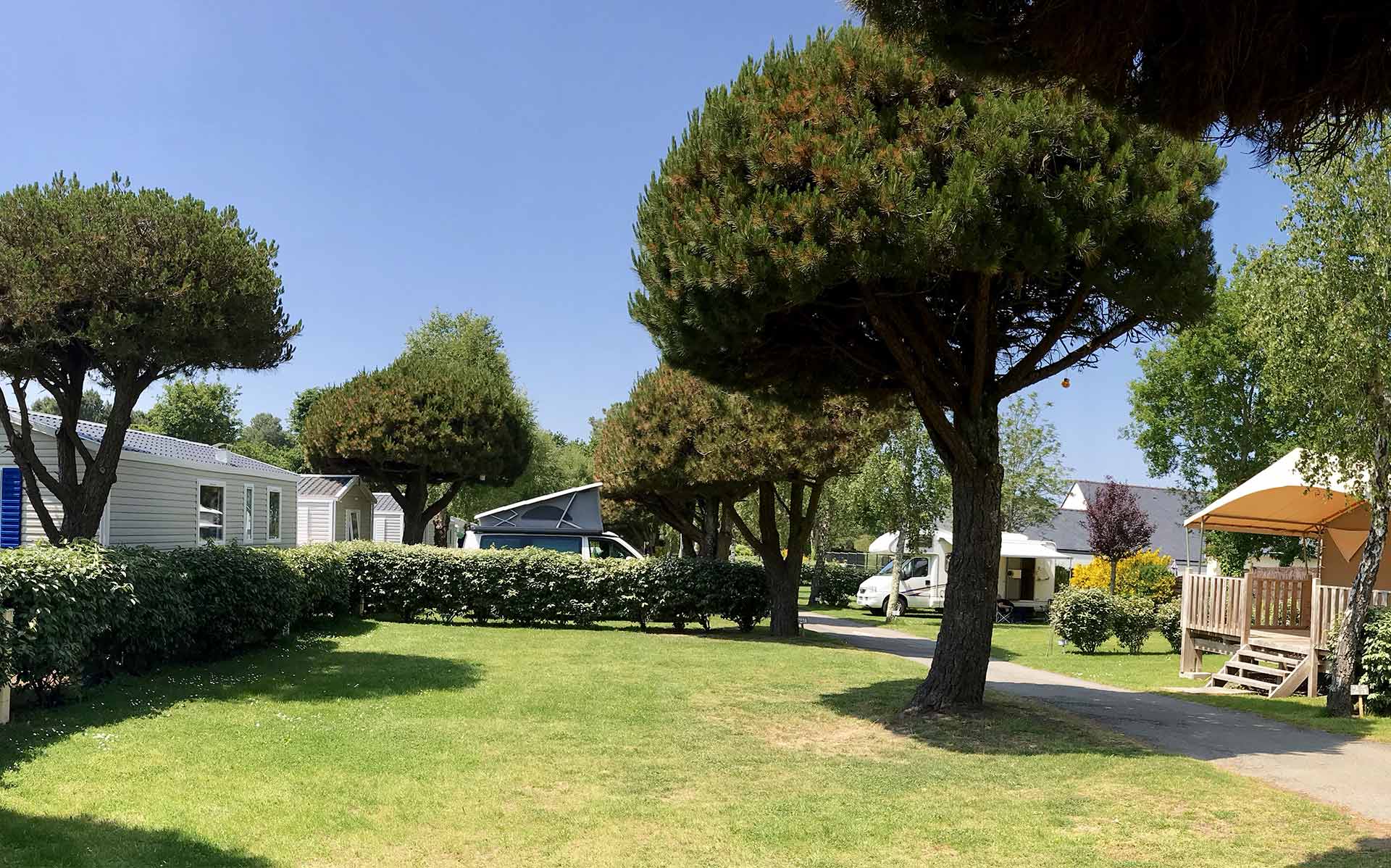 Camping at the right price
There are no surprises when you arrive at the campsite, as all information about the campsite, its facilities, opening times and reception, various services and activities are precise and accurate. The advertised rates are strictly enforced. At Kerabus, come and enjoy a real holiday at good value for money.
Quiet and neat locations
All the necessary measures are taken to offer a quality private pitch and to guarantee peace and quiet on the campsite. The campsite is tastefully designed, aesthetically pleasing and fits in perfectly with the site and the environment.
A campsite with trees for a relaxing holiday
Environmental solutions are adapted in order to respect and protect nature and the environment in the Kérabus campsite in Carnac.
Landscaping and energy saving are priorities for Camping Qualité, which thus contributes to the preservation of an increasingly fragile environment.
An eco-responsible campsite
The campsite is increasingly involved in an eco-responsible approach by making you aware of eco-responsible gestures, by sorting waste, by responsible purchases…
In 2023, for our residents, creation of shared gardens, compost…
Discover the services, the swimming pool and the accommodation of our campsite